Pros
Drag-n-drop email editor
Lots of integrations via Zapier
Can send using more than Amazon SES
Easy to set up, detailed tutorials
Clean, simple interface
Get Your 30 Days Trial Of MailGet For Just $1
Cons
No custom fields for subscribers
Expensive compared to the competition
Not a lot of features, compared to MailerLite
Feels barren and bulky, at the same time
No overall community feeling
MailGet Review
Empowering Email Marketers to Optimize & Deliver Campaigns with
27% Higher Engagement Rate Than Other Top Mailing Platforms
User Friendly Solution Placing YOU In Complete Control
Simpler, Faster & Reliable Email Marketing Solution.
Email List Cleaner
Unsubscribe Link
Send Test Email Feature
SMTP Routing
Link Cloaking
Zapier Integration
Powerful Email Builder
Smart Analytics
Subscribers Segmentation
Behavioral Targeting
Personalization Tags
Email Autoresponder
Drip/Automated Emails
Embeddable Web Forms
List Management
API Integration
40+ SMTP Integrations
Auto Follow-up
What is MailGet?
MailGet is an email client, a perfect solution for email marketing. One can send mass emails to reach their prospective customers via Amazon SES and other SMTPs.
REAL INCOME PROOF OF EMAIL MARKETING USING MAILGET
Features
Easy Responsive Email Builder
Powerful responsive email builder to design pixel-perfect, branded emails that look incredible in every inbox and on every device.
Drag & Drop elements have unique green CTA Buttons which are tested & proven to Double/Triple Click Rate in every campaign.
Custom HTML Emails
Use this feature if your newsletter demands special layout which can be fulfilled by custom HTML.
Advanced HTML user will find this feature very useful in giving a unique & special look to their mails.
40+ SMTP Integration Available
Integrate with multiple well-known SMTP services say – Amazon SES, Mailgun, Postmark, SendGrid, Mailjet, Mandrill and other SMTP relay services.
Distribute your emails and send through multiple services to achieve best inbox deliverability.
Smart Analytics
Track your email campaigns with comprehensive awesome data visualization.
The system simplifies analytics with straightforward stats and graphs that show you who opened your messages, how many clicked, how many people unsubscribed and more.
Personalization Tags
Converse with your customers via personalized content. You can personalize your emails to greet your recipients by their first name.
Personalization is a great way to engage with your subscribers and sell more stuff.
.
Automated Email Drip/ Autoresponder
Get enterprise-level automation and send a set of emails based on specific timelines to provide your customer the right information at the right time.
Experience marketing automation built for your business.
Intelligent List Management
Collect, segment and manage your contacts more effectively and then send more targeted and personal message to improve deliverability and engagement rate.
Easily import your email list via CSV or individual contacts and ensure your list is up to date. You can also block and delete contact individually as needed.
Email List Cleaning
Performs email list validation and verification on your existing email addresses. It free up all irrelevant contacts i.e. bad, duplicate, spam, and inactive addresses that can affect your email marketing campaign.
And improves your email reputation and increased email deliverability.
Auto FollowUp Emails
Set automatic follow-up email to resend the email message to those contacts that failed to open your email first campaign and dramatically improve your open rates.
You can customize how long to wait until a follow-up email is sent.
Hard Bounce Ducking
Get rid of spam complaints and bounces. MailGet detects and removes all junk and temporary email addresses that are used for one-time usage during signup.
These hard bounced addresses will harm your reputation, so to prevent that we add those emails into suspended and bounce email list.
Custom Unsubscribe Link
Unsubscribe email feature allows your recipient to unsubscribe from your campaign with a single click instead of marking you as spam.
With this feature, your customer can effortlessly remove themselves from your email marketing list.
.
Subscription Form
Add a subscription form to your website to grow your audience and generate more leads and sales.
Collect subscribers directly into your list with web forms and start growing your email list..!!
API Integration
Integrate MailGet with other service providers and automatically get your contact list synchronised and add subscribers directly into the list.
There's no need to import subscriber list explicitly.
Super Affordable Email Marketing
MailGet email marketing service is 100X cheaper than other top email marketing service providers.
It has all the necessary features and tools required for a successful email campaign.
How It Works?
Watch the demo video below to see MailGet in action and have a look at its functionally and features.

Why You Should Buy It?
1. Saving on Cost
The average price for a 10,000 subscribers plan with any other email marketing company stands at $74/month.
MailChimp or Aweber charges roughly $74/month for 10,000 Subscribers.
ConverKit charges $119/month for 10,000 Subscribers.
On our end, MailGet is $29/month for 10,000 Subscribers.
You can then connect Amazon SES with us. Which will be $1 for 10,000 emails.
In a month, if you send total of 10 campaigns to 10,000 Subscribers.
It will be $29/month with MailGet and $10 at Amazon SES end.
Total will be $39/month.
So this gives an instant saving of over $35/month on our lowest plan. Higher plans have even much higher money saving potential.
2. Email Automations Without Extra Cost
Recently MailChimp introduced Email Automation in their Pro Plan. Their minimum cost for Automation plan on any subscribers limit is $199/month, apart from their regular subscriber plan costs.
It means that if you have 10,000 subscribers plan, you will have to shell out $74/month and $199/month extra for availing those features.
MailGet packs lots of Automations like Sequential Email Drips, Auto Email Followups in the regular plan itself.
Which means you get an instant saving of $199/month for Pro plans.
3. 24 Hours Live Chat Support
We offer 24 Hours Live Chat Support on the application. If you have any issues, we are available instantly for your help.
HOW MAILGET COMPARES WITH OTHER EMAIL MARKETING SERVICE PROVIDERS ?
COMPLETE VIDEO TRAINING ON EVERY FEATURE INSIDE MAILGET
Pricing
MailGet application charges a flat fee of $29 upto 10,000 subscribers, $49 for upto 50,000 subscribers and $79 for upto 100,000 subscribers. You can send unlimited bulk emails with MailGet every month.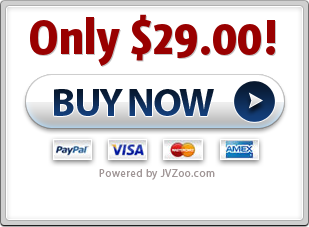 Thank you for reading MailGet Review. I want to give you bonuses if you purchase sau through my link.
1. Get MailGet by Clicking here to dowload it now
2. After you complete the order , send [the receipt id] in message to my email at: [email protected] or contact me in this page. I'll send you bonus within 12 hours
Don't forget to delete your cookies first before using bonus link, to make sure you will get this all bonuses